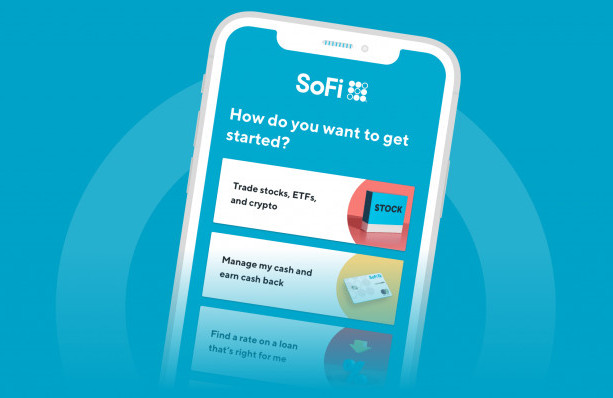 Hey everyone,
I just wanted to tell that SoFi is back with another great deal for 2022!
I don't know if you've read my article on SoFi back in 2019, "What is SoFi Money?", but I took them up on they're offer, and I've been with them ever since!
Looks like they're at it again…
THIS POST MAY CONTAIN AFFILIATE LINKS. PLEASE SEE MY AFFILIATE DISCLOSURE FOR MORE INFORMATION.
What is SoFi?
This post is really just a heads up to my readers. It's going to be pretty short, so if you want to know more about the company, visit my post from 2019.
OK, So SoFi Is Back With Another Great Deal For 2022!… What Is It?
I'm so glad you asked
Last time, the bonus was "If you signed up for a SoFi account by following one of my links in my post, and fund it with a minimum of $100 within 14 days, you'll receive a $50 bonus. That's a 50% profit on a $100 deposit!"
This time, the bonus is a little less flashy, but still worth your time…
If you follow my link and fund a new checking account with at least $10 (funds must settle within 14 days), you'll get $25 and up to $250 when you setup direct deposit! As bonus to me, I'll get $50 too.
Is This Legit?
Yes! Like I said, I took advantage of they're offer back in 2019. Everyone that signed up got the bonus and I got my referral bonuses.
The way I look at it, how can you beat getting $50 for depositing $10? Also, the potential for up to $250, just for setting up a direct deposit is that much better!
Conclusion
It's really a win-win scenario for very little investment…
Here's the official link SoFi generated for me when I chose the Share link option:
Hi! ???? Join me to start earning more money with SoFi Checking and Savings. You'll earn up to 3.25% APY and pay no account fees. Use my link to sign up and you'll get a $25 bonus and up to $250 when you set up direct deposit. https://www.sofi.com/invite/money?gcp=b4c56e11-e86f-4906-8546-b74e9469bb61&isAliasGcp=false
Sign up, check them out, keep your account or close it. Either way, you've made some extra cash…
That's it. Hey, I said that I was going to keep this pretty short.
Thank you,
Scott Hinkle