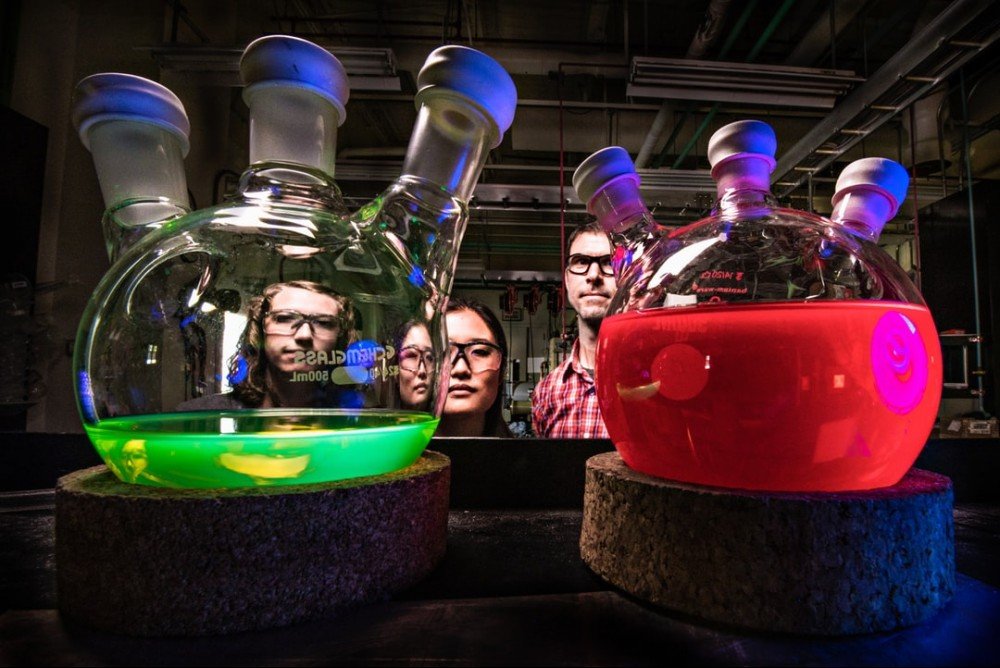 What do you like red or green?
The internet is a prominent place connecting all sorts of people with different needs, backgrounds, education levels, beliefs, personalities, and so on. As such, the content you provide will be received with mixed results based on who's viewing it at the time. Even timing plays a role.
In a perfect world, one size fits all would be ideal. Of course, we don't live in a perfect world, so we tend to strive for something that appeals to the most massive audience in general. That's not a wrong goal, but it's far from what you could be doing, and you're leaving a lot of potential clients on the table.
Today, I'd like to answer the question, "What is a Split Test?". We'll cover what one is, if it actually works, how to develop one, and tools to help with the process. By the time you're done reading this article, you should have a firm grasp of slit testing and understand why you should be using it in your marketing endeavors.
Let's start by defining what a split test is…
THIS POST MAY CONTAIN AFFILIATE LINKS. PLEASE SEE MY AFFILIATE DISCLOSURE FOR MORE INFORMATION.
So, What Exactly Is A Split Test?
Split testing (a variation of A/B testing) is a method used by many web developers to test various ways of presenting information and seeing which one performs better (i.e., which one gets the most conversions, sign-ups, sales, etc.).
Split testing can be quite simple or vastly involved, depending on your target audience, available time, budget, technical limitations, toolset available, and so on. You may simply want to test out a color or button style change, or you might be looking to see if a completely new design and layout works better.
Now, split testing isn't a "find out what's best and stick to it" scenario. At least, not entirely. Yes, you want to see what works and apply that, if your end goal is to get the most conversions, which is usually the case. But, what if you're targeting different types of clients for the same product or service?
Let me take a stereotypical scenario to help drive my point home (no offense is intended). Let's say you are promoting a well-known restaurant chain. We'll call it McExample's. Chances are, you're going to feature that chain's flagship burger. That makes sense. Now, let's say you're promoting that same company in a country such as India… The burger may not be the right product for that demographic. The Chicken McCurry might be a better fit. Of course, you might want to create two promotions and test them on the target audience to be sure.
I know that was a bit extreme, but I think you get what I was going for. Context matters. Demographics matter. The way you present your promotion matters.
My example above was a bit over-the-top. I just wanted to make sure that my point was hard to miss. That said, you don't have to go so far as to offer different products or services to different demographics. Something as simple as changing the color of a button, making a price larger or smaller, adding or removing the decimal places or a symbol, etc. can make the difference between a conversion and bounce.
This is true even within the same target audience. Different people react differently to the same subject matter. This is why split testing is so important. It's universally beneficial in both diverse target markets as well as within a single one.
Now, let's discuss if it actually works…
Does Split Testing Actually Work?
Yes, it absolutely does! Just take a look at the real business behind my hypothetical company above. Millions of dollars are spent annually by many large companies. Yes, a lot of that goes to paying various networks for air time and playing an ad, but a large chunk goes to advertising agencies to develop the ads.
Well, guess what? Those agencies want to keep getting that money, so they need to make sure the ads appeal to large sections of the population. They have focus groups, surveys, and so on to help them determine which version of their ad speaks to most people but, more importantly, gets them to take the desired action.
I've been in one of these focus groups (but for an auto manufacturer), and I can tell you that they really do want to know everything you think about what's presented to you. From appearance to taste to what the ad tells you about the product or service. They'll even throw a couple of versions of their ad out there to see which one you like best and what emotions and actions they invoke, etc.
The same can apply to your website(s). Does green work better than red? Should the price or money symbol be larger or smaller? What about the order of the information presented? Even the image(s) associated with your content can make all the difference.
I want to expand on the image comment… Let's say you're promoting a baby pacifier product. Would a picture of a smiling baby be better than one of a sleeping baby or even one that shows the pacifier with some statistics about its antibacterial properties?
The answer is, it depends. Who's looking at that image? Is it an exhausted mother who wants a few moments of peace (sleeping baby)? What if it's someone who's more of a germaphobe (antibacterial)? Maybe it's a parent who just wants the kid to stop crying (smiling baby).
As you can imagine, each of the picture options above will invoke a stronger desire to consider the product, based on their current situation. Split testing works.
So, how do you go about setting one up? Let's take a look…
How Do I Go About Developing A Split Test?
So, now you know that split testing does work. The trick is to figure out what options appeal more to the largest audience in your target demographic. That's where split testing comes into play.
Figure Out What You Want To Test
The first thing you're going to want to do is to determine what type of change you want to test. Is it something small like changing a color, font, or image, or is it something big like appealing to a completely different demographic?
Each of these would require a different strategy. Changing a color is simple enough. Duplicate the content and change the one element. Appealing to a different audience would be a bit more involved could potentially require rewriting the content entirely.
Either way you go, you're going to create an additional (if not more) version of your content, with the changes you wish to test so that you can refer your target audience to the right one.
Direct Traffic To The New Content
Creating additional content that reflects the changes you wish to test is only one part of the process. You need to direct visitors to this new content. This can be a bit tricky.
If you're simply looking to test a color change and aren't targeting a specific visitor base, you're going to want to randomly send visitors to the new test content as well as the old. After a while, you can check various statistics to see if one version is getting the desired results more than the other(s).
If you're looking to test against specific audiences, then you'll want whatever medium that the audience is sourced from to send them to a particular test page. You may wish to redirect your Facebook or Pinterest followers to a specific version. You could have an ad that targets a particular group or feature offered by the product or service send traffic to a page that focuses on that point.
Track The Important Statistics
Once you have your test content ready to go and traffic flowing to it, it's time to see if your desired results are trending in the right direction. Use your favorite analysis platform (i.e., Google Analytics) to track the statistics you're looking to improve (i.e., bounce rate, conversions, session duration, etc.) and see which version is getting the best results.
Make Modifications And Repeat
After you've analyzed your findings, you can either fine-tune your test content and repeat the process to see if you can get better results or, if you're satisfied, end the testing process, make the changes permanent or roll back to the original version.
It may seem like a lot of work, but it isn't all that difficult to do and can make quite an impact on your site traffic and conversions. Remember, a lot of this is merely copying your content and tweaking it a bit here and there and then directing traffic to the new version.
One thing to note, people are impatient. If your content looks exceptional but takes 10 seconds to load, chances are you've lost a lot of traffic already. Consider that less can be more in such cases and test less flashy options too. The same goes for content length. You want to be thorough but not necessarily write a book in the process. It's a balancing act in many cases.
Now, let's talk about tools to consider for setting up and conducting a split test…
What Are Some Tools To Consider For Split Testing?
There are a lot of tools out there that can be used in your split test endeavor. I'm going to cover them from research to implementation…
Google Analytics
Google Analytics should be your first stop. You can see what pages your visitors are viewing, how long they stay, when they exit, and so on. This is a great way to see what areas you might need to focus on.
Heat Maps
A heat map tool will show you what elements on your pages your visitors interact with. What they click on, hover their mouse, scroll, etc. You may discover that a widget you think is critical, may not be used at all and can be removed to streamline the look and flow of your site.
Visitor Input
Take a look at the feedback you get from your visitors. Site comments, direct emails, social media comments, review sites, and so on can give you great insights into what people think of your website, content, and more.
Session Recordings
Watch visitors navigate and interact with your website. You can glean critical information on where they may be hitting snags.
Usability Testing Tools
Some tools exist that will let you observe people interacting with your website so you can focus on fixing any issues with the user experience.
Your Mailing List/Auto Responder Service
There's a saying, "the money's in the list.". That's so true. Don't just limit your testing to your actual website. Consider applying it to all of your marketing endeavors.
Social Media Platforms
This is the same as the mailing list option above. All of your marketing efforts can benefit from review and testing.
As you can see, there's quite a bit of potential when it comes to both the tools available to you and the formats that can benefit from split testing. You don't have to tackle it all at once. Pick one and focus on it first. Once you have the process down and that particular resource fine-tuned, move onto the next.
Conclusion
I know that this post has given you a lot to think about. Don't feel overwhelmed. Break it down into small projects and just get started. You'll be amazed as to the insight split testing can provide and hopefully more so when it comes to getting the results you're looking for.
So, I hope I've answered the question "What is a split test?" and have given you food for thought.  If you liked this post, consider reading some of my other tip-related posts here.
Now, I'd like to hear from you. Have you used split testing in the past? If so, what insights did you glean from it, and were you able to obtain the results you were looking for? What tools do/did you use? Did I miss something you think should be included in this post? If you haven't yet run a split test, are you planning to now? What results are you looking to obtain? Please let me know by commenting below.
Thank you,
Scott Hinkle
SmallOnlineBiz.com