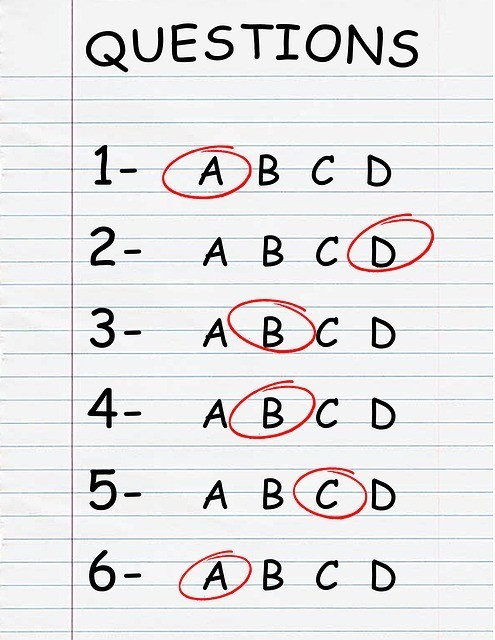 As you know, a good portion of this site is dedicated to reviewing various programs in an effort to help you make an informed decision as to which ones are legitimate and fit your needs. Please check out the Reviews category for additional opportunities.
Yes, there's yet another survey site available on the internet. Who'd have thought it possible? LOL, I'm kidding of course. If there's one thing that there's no shortage of on the internet, it's survey sites. That said, that doesn't mean all survey sites are bad or a waste of time. Could SurveySavvy be different? Let's find out.
What is SurveySavvy? In today's post we're going to take a look to see the concept behind it, what makes it the same as other survey sites, what makes it different and draw our own conclusions. First, here's the review summary:
Name: SurveySavvy
Features/Offerings: 3.5
Ease of Use: 4
Price: Free, Privacy (if you choose to join Project Gold)
SmallOnlineBiz.com Rating: 3.75
Now, onto the review…
THIS POST MAY CONTAIN AFFILIATE LINKS. PLEASE SEE MY AFFILIATE DISCLOSURE FOR MORE INFORMATION.
Another Survey Site, Really?
Yes, really. I know you know there are a ton of them out there, so why bother reviewing another. Frankly, because I haven't yet found one that meets my criteria as being worth my effort.
Sure, there are many out there that offer a little bit of money here and there, but isn't the promise of many, to let you make a decent income? Too many times the surveys are few and far between or simply pay so little (if they pay at all) in exchange for your time, you're better off watching the interest accrue in your savings account as it will grow faster in some cases.
OK, maybe it's not that bad, but is sure feels like it.
So What is SurveySavvy?
Yes it's another survey site. SurveySavvy has been around since 1999. They are a survey site that allows you to join their ranks and earn money by taking surveys, just like many others but it also offers a couple of different avenues to earn as well. That's what makes this one a bit more interesting to me.
So, now we know what SurveySavvy is. The real question is, is it any better? Let's find out…
What's the Same as Other Survey Sites?
Surveys
The obvious answer is that it offers surveys that you can take and, in exchange for your time and effort, make a buck or two. Like many other sites; you sign up, provide various information in your profile, allowing them to match you up with survey offers that meet specific criteria. Once a match is made, you're sent an invitation via email to participate in the survey.
As it is with other such survey sites, there's an in-depth screen portion of the survey, that you must pass before you're able to take the actual survey. This is where I have problems with survey sites in general.
I know they want to make sure their prospect meets their demographic needs but, many times, these presurveys are just as long as the actual survey and, if you don't pass it, you don't get paid at all. It makes me feel as if I was duped into taking a survey for free.
Frankly, if this was the only option for making money with SurveySavvy, I'd move on, as it's not really worth my time and effort. That said, survey's aren't the only way to make a little cash and there are ways to increase the odds of getting those bigger survey opportunities. Shall we take a look?
What Makes SurveySavvy Different?
In addition to the usual survey opportunities, SurveySavvy handles payments a little differently and offers three other ways that you can take advantage of to bump your earnings up; behavioral research, referrals and sweepstakes/contests.
Payments
One thing that's different from many other platforms out there is the way payments are handled. You don't have to meet ridiculous minimums before you can request payments. SurveySavvy will cut you a check for as little as $1. That's great compared to many that have much higher minimums and actually have people that never get paid because they never meet them or, maybe even worse, that have a point system, offer gift cards and so on instead of cash.
The only thing I don't care for with the payment system is that it pays by check, which you have to request, so getting paid is a bit delayed but that's not a deal breaker for me.
Behavioral Research
Project Gold is the name of this particular offering and what it entails is having you install the SavvyConnect app on your internet-connected devices (computers, phones, tablets, etc.). This app tracks your browsing habits and reports back to SurveySavvy.
SurveySavvy uses this information in various ways, such as helping their clients understand searching and buying habits, etc., offering them an additional revenue stream. In exchange they will give you $5 per device per month, up to a total of $180 per year. So, if you have 3 devices, say your phone, tablet and laptop, and you install the SavvyConnect app on each of them, you could be earning $15 per month or $190 per year.
That's not spectacular, but it's something, and it's more than most others offer.
Some may be comfortable with letting their browsing habits be tracked where others may not like that so much. That's OK, this is not a required program. You can just fill out surveys if that's all you want to do. That said, SurveySavvy does try to sweeten the pot, so-to-speak.
If you join Project Gold, you will also receive expedited payment processing as well as exclusive high paying surveys that typically pay $10 to $50 per project (much higher than the usual $1 to $3), depending on the requirements. Getting your money faster and getting offers you otherwise may not have seems to make the offer a bit easier to accept.
Referrals
SurveySavvy also offers a referral program. Not only will you get paid for surveys you complete but, as a referral partner, you'll also get paid for the surveys your referrals complete. Not bad. Some people might be able to make a decent sum by simply referring others and waiting for them to complete the surveys. That's a much better use of my time if you ask me.
As if that wasn't good enough, you get another level of income to boot. You'll get a piece of the pie when your referral's referrals complete surveys. Now I don't know what the cut is but, as far as I'm concerned, something from nothing is still good and getting paid up to two levels down is even better.
Sweepstakes and Contests
SurveySavvy runs contests and special promotions from time to time. The rules and expectations will vary from one contest or promotion to the next but the winnings are pretty decent. There was a SuperStar contest whose winner got a nice $500 bonus from and another received $500 in the Jingle contest.
I can see this as being both a bonus and something fun to break up the monotony of the daily survey grind.
You don't usually see survey sites offering additional ways to make money. It's nice to see that SurveySavvy tries to keep things interesting.
Conclusion
So What is SurveySavvy? I think you have a pretty good idea now. It's takes a typically flat, boring survey site and tries to add a few twists that, not only helps the company gather important data but, offers the user additional ways to make money.
I can't really say how often you will qualify for a survey, as there are many factors to consider such as; survey availability, matching demographic, if you joined Project Gold or not and so on. What I can tell you is, it offers more than many other sites do and, at the very least, you can make a little for sure by installing and using the SavvyConnect app on your devices.
If SurveySavvy seems like something you'd like to check out, go ahead and Sign Up Here and see if they're a good fit for you.
Surveys are one way to make some extra cash online. That said, if you're looking to do more, consider checking out My Number One Online Business Platform Recommendation. It's free to sign up and will help you build a successful online business.
What do you think of SurveySavvy? Do you have hands-on experience with them yourself? Do you like the idea of letting them monitor your browsing habits? Please let me know by commenting below. I'd love to hear what you have to say.
Thank you,
Scott Hinkle
SmallOnlineBiz.com