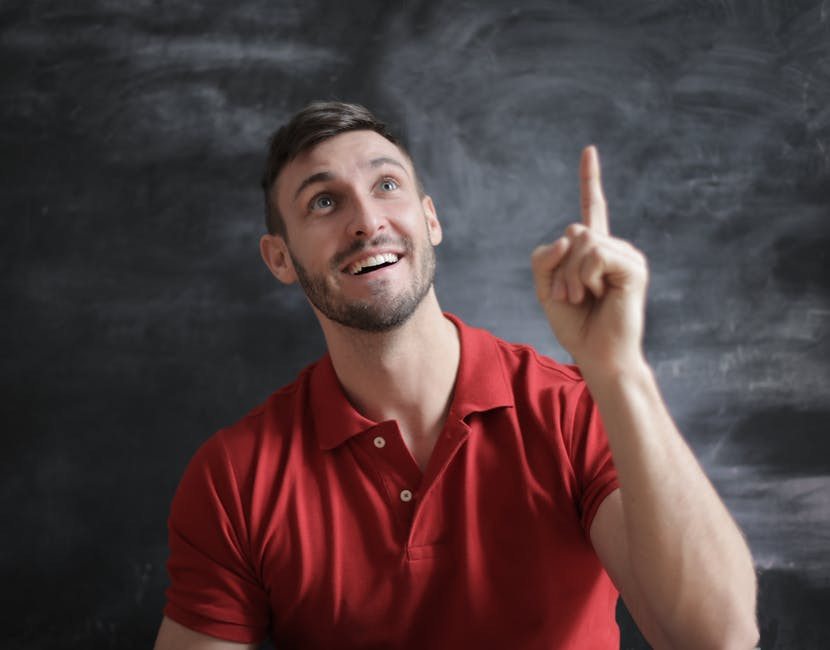 I know it's been a while since I've posted an article on this site. Although not an excuse, I do run three websites, and it's been a bit hectic, not just for me but for the world at large.
Today, I'm offering you this website's first guest post, provided by Weblium, presenting you with 6 Essential Tips For Small Business to consider in today's ever-changing economy.
Let's begin…
As Charles Darwin once said, "It's not the strongest of the species that survives, nor the most intelligent, but the one most responsive to change."
A crisis is a moment of change. Those who are able to adapt quickly will be able to go through it and continue growing.
But what exactly should you do now? Read this article and find it out!
THIS POST MAY CONTAIN AFFILIATE LINKS. PLEASE SEE MY AFFILIATE DISCLOSURE FOR MORE INFORMATION.
Go Online!
If you only contact your customers offline, you risk losing your business. Start attracting new customers online right now!
Naturally, you will need a website (of course; you can use social networks… However, due to its broad functionality, a website will help turn new visitors into buyers. Besides, it will play an essential role in increasing your online presence and building a positive image of your company).
The easiest and cheapest (and sometimes even free!) way to create a website is to use the website builder. If you want to make a simple, yet effective website for small business, then there is no need to use colossal site builders (the process of editing a website may be quite complicated, and prices can be much higher).
For these purposes, a small website builder that suits you the most (they have different features and offer exciting options for creating a website for small business) is enough.
For example, if you need a bunch of benefits for free, you can try Weblium website builder. Beautiful, modern and responsive templates tailored to different business niches and designs that correspond to the most current web design trends, a simple editor with advanced options for customizing template design (change blocks, the tiniest design elements as you like will make the process of creating a website as easy as pie.
You will definitely like the results because an advanced AI will ensure that you've made no mistakes in design. Try Weblium now!
When your website is ready, test various ways for interacting with customers and employees online, right from your home. This experience will help to scale the business to other regions and countries.
Cut Costs
Until you go online, you can ask your landlord to lower the rental price. Make them focus on what is best for both of you. Try to convince them that lesser profits are better than nothing.
Also, you can get a discount for mobile and Internet services. Ask your provider's competitors about the bonus features they offer small businesses. Let your provider know that you are ready to change suppliers so that they can give you a considerable discount.
In addition, you can try to pay your debts later. For example, you can get 45 days deferral instead of 30 days. Having cash for an extra 15 days can be critical to survival!
The crisis is also an excellent chance to analyze the staff. The ABC analysis of personnel will help determine whether all employees have sufficient competencies and whether top managers are ready for new management conditions.
Returning to the subject of creating a website, (usually, this is a significant expense), you can use Weblium website builder and not only create an effective site absolutely free, but also get several vital bonuses for your business: SEO-settings for your search promotion, SSL-certificate, domain, and hosting, responsive 24/7 customer service support, etc.
Attract Money in Your Business
Think about which assets you can sell, lease, or mortgage if things get worse. Real estate, machinery, equipment – all this can be sold or used as collateral security, and the premises can also be rented out.
A good idea is to get the capital faster. For this, you can collect receivables earlier. You can offer your customers a discount on early payment. Try to lose as little as possible: start with a 1-2% discount if paid within ten days instead of the usual 30 days. Your customers are looking to cut costs too. A small financial incentive that gets you revenue quicker and saves them a little in the process can create a win-win situation.
Adapt and Change
Try to determine and use the most relevant features of your product/service.
Try to evaluate what additional bonuses you can offer your customers right now: discount stocks, "2+1", product samples, other services – try everything that can interest your target audience and bring you income right now.
Look into ways to reduce the cost of your products without compromising their value.
Analyze and rethink the product line; perhaps you have a product/assortment that might now be in higher demand (maybe it is possible to modify the existing one a little).
Finally, when the world around is changing, it is sometimes wise to reorient the company's activities. Think of what market niches your company can enter. For example, as an anti-crisis measure, a tailoring atelier may be reorganized into a clothing repair company. During the crisis, people buy fewer new things, but repair them more often!
Do Not Stop Advertising and Sales
During the crisis, there is a recession in the advertising market as well, so while ad spaces have not risen in price, spare no expense on attracting customers. Also, don't forget about free marketing strategies: online mailing, social networks, and more.
Undoubtedly, it is good to review your advertising strategies by reformatting the media mix (information distribution channels), and it is reasonable to optimize their costs. But it is vital to continue doing the most important things, namely:
• Constantly tell your customers what you do, how you care about employees and consumers (security, services, social responsibility);
• Report on your new promotions, new custom-designed products and price offers;
• Tell where and how people can buy your products, how your company will deliver the items (including security measures);
• Not so obvious, but extremely important: get involved in helping those who have bigger troubles than you (doctors, older people, and those who have lost their income entirely). Your help does not have to be financial: you can create a new product or service that helps these people, take part in cooperation, or simply use organizational skills and other intangible assets to solve specific problems. It's time for brands to be socially responsible and collaborative!
Hold on to Existing Customers
Now is the time to remind your customers why they have chosen you!
If your prices are low, remind them that low prices are even more critical during these times.
If your product is not the cheapest, but you offer the best product or excellent service, tell them once again about its exceptional value, as well as the fact that price is not always an essential factor in determining the total cost of owning a product or receiving a service.
Important: pay twice as much attention to your best consumers!
Call, write or send a greeting card to your best customers. Tell them that you value their loyalty. Ask them to warn you if they have any problems or doubts and let them know that you are ready to help them right away.
6 Essential Tips For Small Business Conclusion
There are many other options out there. It's amazing what you can come up with using a little ingenuity and imagination. Still, these 6 Essential Tips For Small Business are a great place to focus your efforts.
If you have a business and need to create a website or you're looking to replace the one you already have, Give Weblium's website builder a try. If you're looking to start an online business and want to know where to start, check out my review of Wealthy Affiliate.
Once you have your business started, check out this article on How to be a successful entrepreneur — 9 lessons from the world's top entrepreneurs.
Now, I'd love to hear from you. How is your business holding up in this current pandemic? Do you or have you used Weblium's service? If so, please share your thoughts and insights. Do you have another tip that you think should be included in this article? Please, let us know by commenting below.
Thank you,
Scott Hinkle