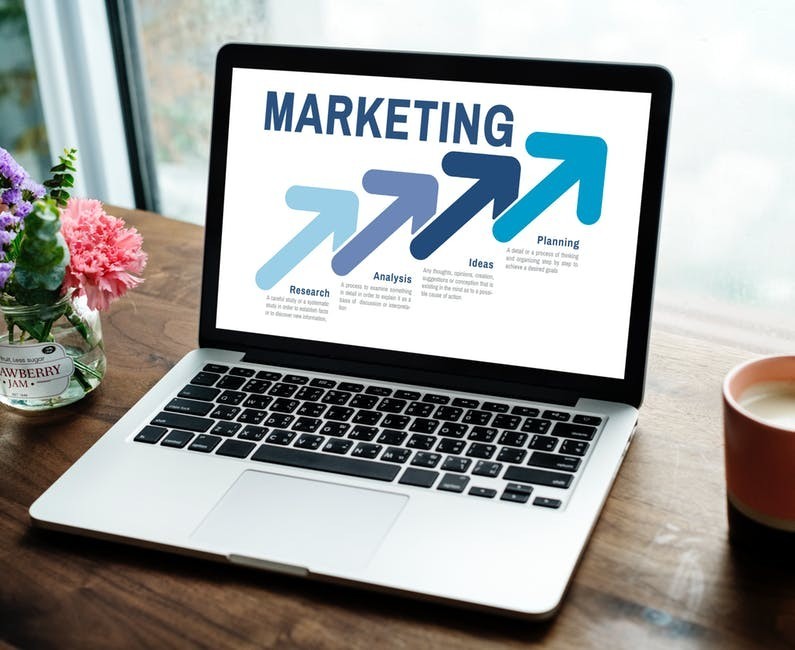 When it comes to opportunities on the internet, there are so many it can be overwhelming. You can freelance, work for organizations that offer goods and services, start your own business and so on. This post will focus on starting your own business online, specifically, How to Learn About Affiliate Marketing.
So you may have heard about Affiliate Marketing and you think to yourself "This sounds pretty interesting. How do I learn more about it?". There are actually many resources available to you. Today I'll cover many options and then suggest my top picks, for each category, that I think offers the best option.  I'll then offer my number one, over-all, pick that offers the training you need and so much more.
THIS POST MAY CONTAIN AFFILIATE LINKS. PLEASE SEE MY AFFILIATE DISCLOSURE FOR MORE INFORMATION.
Why Affiliate Marketing?
So, I mentioned that there are so many opportunities on the internet, why choose affiliate marketing? There are several reasons that make it quite appealing:
Low Starting & Operating Costs
There's no huge payment needed to get started. Basically, with the proper training and a decent website (which the training should teach you to build), you're ready to go. The site I use offers a free Starter Membership and that comes with two websites for free. If you want to go Premium, it's $29-$49 per month, depending on the payment option you choose, and that includes the web hosting and email services!
Easy to Get Into
Becoming an affiliate marketer is not difficult.  You can get started very quickly.
No Need to Have a Product or Service of Your Own
As an affiliate marketer, you're actually promoting someone else's products and services. Like Nike shoes? Great promote those. Into drones? Do the same. You can check out my drone site at https://mavicmaniacs.com. You can promote pretty much anything.
Product/Service Reputation
You don't need to build a product's or service's reputation. You can promote what people already know about. Big brands have affiliate programs. Why build from scratch when you can take advantage of their marketing efforts?
No Warehousing/Inventory to Keep On-Hand
As an affiliate, you simply refer traffic to the selling site. There's no need for you to keep stock of anything.
No Need for Payment Processing, Customer Information and Shipping
Because you're simply referring the traffic to the actual selling site, there's no need for you to collect any data or handle the logistics of offering products and services for sale. Simply refer the traffic and make a commission from any sales generated by that traffic.
Long Term Earning Potential
If you build your site right and offer great content, your visitors will return time and time again to see what's new, get your opinion on something and so on. They will see you as an authority in your niche and trust your opinion. As such, they will continue to follow your links and purchase products and services, earning you commissions down the road as they do.
There's a lot more to affiliate marketing but I wanted to highlight some of the best points, in my opinion, and show that it can be a great way to build a long-term source of income vs a one-off single sale, etc.
How to Learn About Affiliate Marketing?
Just like there are many opportunities online, there are many resources when it comes to learning in general. This is also true for learning about affiliate marketing. Word of mouth, books, online training platforms (including dedicated sites, YouTube, Udemy, etc.), downloadable documents (such as PDF's, etc.), in-person seminars and so on.
Each of these sources have their pros and cons. I'm going to break them down into online resources and offline options and dig deeper into each one to see what might be the best fit for you. I have a personal preference, when it comes to the types of training resources to consider, and it's mostly predicated on keeping up-to-date vs using stale information.
Let's take a look…
Online Resources
Online Training Platforms
When it comes to learning, online training platforms tend to be one of the better choices. This is mainly due to the fact that such platforms are always updating their content, adding new information, offer interactive features (chat, question platform, etc.). A couple of options are:
Wealthy Affiliate
This one is my go-to platform for my affiliate marketing training. They have two excellent main training courses, the Online Entreprenure Course and Affiliate Bootcamp. Beyond these training courses, they offer several classrooms with all kinds of training topics from SEO, keyword research and WooCommerce to social engagement, writing content and so on.
WA even offers a live training course, on a different topic each week, where you can interact with, not only the training guru but, others in the community as well. Even other members can create trainings. This is pretty cool because there might be some plugin or theme that you want more information on and it may not be in the main training material but, chances are, another member may have created a how-to that you might find useful.
What's cool about these trainings is they are a mix of text and video. Many offer the training in both formats within the same course, others use one or the other to provide the information. As such, whatever your learning method of choice is, there's a training to match it. There's a lot more to this platform. Check out my Wealthy Affiliate Review for more information.
YouTube
Blogging is great but, I'd argue, video is fast becoming the new media of choice. One of the great things about YouTube is you can get it anywhere. Another is the fact that a picture is worth a thousand words. Video allows you to see what the person is talking about. In a perfect world, a mix of text and video will provide the best training solution.
With video, being able to watch the steps to take, while listening to the instructor explain what they're doing, it can be easier to learn a topic vs simply reading text.
Udemy
This one is a lot like YouTube, in as much as it offers video as it's main training format but, it also offers a classroom-like format. Topics are usually broken down into lessons, sometimes with supporting attachments, quizzes and so on. If you like classroom-like formatting, then this might be a great option for you to consider. Just be sure to read the reviews, check the dates on the training (you want to be current) and consider the cost vs reward, etc.
Webinars
These are basically in-person seminars, just delivered via web browser. You get the ability to chat, ask your questions, interact and so on. This can be a great option but tends to be expensive and cover only so much at a time. Chances are, you'll need to attend several to get the training you need.
My Online Preference
These are just a few options to reflect what can be found online. There are many more but I wanted to list these three as my top choices on the online front. That said, I prefer Wealthy Affiliate over the others for a couple of reasons:
Current Content
As an evolving platform, WA is constantly providing new content and updating existing trainings (That said, some videos could use updating as they still show the older interface. WA went through a redesign recently but the training content is still valid).
Price
You get a lot of bang for your buck with Wealthy Affiliate. YouTube offers a lot for free, but finding it in one place can be difficult and you need to be sure your source is qualified, or at least accurate, to instruct you. Udemy has a lot of sales that you can take advantage of but, once you build a list of courses to match what you get with WA, it's not so cost effective.
Features
WA offers so much more than training. Hosting, keyword research tools, content creation tools, feedback and comment tools and so on. You just don't get that with the other two platforms.
Community
This is the true secret sauce to Wealthy Affiliate. It's like a social media platform for like-minded online entrepreneurs. Have a question, hit a snag or just want to bounce ideas off someone. Look no further than Live Chat.
Now that we've covered the online options, let's take your training offline…
Offline Options
Maybe you're a more in person or tactile feel kind of learner.  Perhaps you're not online as often or will be travelling where online access is an issue for you.  In that case, here are some offline options that might work well for you.  That said, you might also like the online options if they have a way of allowing you to download and take them with you.
Word Of Mouth
This is a great option, if you have a friend who's knowledgeable and willing to train you, get your started or help you out. There's a lot that can be said for trusting someone you already know. That said, take their offering with a grain of salt. Do a little research and see if they are successful in their online endeavors.
Technically speaking, your visit here is to get my take on your options, to get my word of mouth opinion. Do you know me? Do you trust me? Am I just blowing smoke?
Hopefully, you've read some of my other posts and know that I actually have a couple of websites that are doing well and I'm providing quality information that's actually useful, not just providing useless content. Still, this is something you need to decide for yourself.
This is the kind of research you should perform before simply taking someone's offer of help. Are they qualified to give it?
Books
Back when I was learning to program, I would buy all sorts of books on the subject. One thing I discovered quickly is that the books would quickly be out-of-date or, worse yet, be a version behind before they even hit the shelves. Add to that, the fact that they can't be easily updated with corrections or new content, and you find yourself stuck with a book that quickly becomes useless.
This was especially true with programming books. If there was a typo or if the way something was taught in the book was deprecated, I found myself searching online to find the correction or new way of doing something.
The same can be said of any training program. Affiliate marketing is an ever-changing entity. Using a medium that can be updated regularly is really the way to go.
I know having that tactile feeling of flipping a page, being able to earmark it or highlight text can be a great way to engage yourself and learn but, the chance of being out-of-date before you even finish, outweighs those pluses in my book.
In-Person Seminars
These are great! They're energized, they offer that in-person, I can touch it type of feeling and they tend to give you that one-on-one interaction that many find invaluable. There's only one drawback, well maybe two… They are usually very expensive and they may have quite a large audience, limiting your ability to interact one-on-one.
It's not uncommon for these seminars to cost thousands of dollars and have hundreds of attendees. As such, you may not get the attention you want or need. Still, the in-person, high energy vibe, might be something that helps you take the plunge.  One other down-side is that you'll probably need to go to several of these to get a complete training.
PDFs
These really fall into the book category, with one exception… They can be updated regularly and you can usually download the newest version easily. If you're a reader, this might be an option for you. Just make sure you find a program that offers true training and that they keep it updated.
My Offline Preference
Again, there are other offline choices but these are my top picks. Of the four choices listed above I actually have two that I like:
Word of Mouth
If I have a friend, who is knowledgeable and willing, to train me, I'd take that option first. There's a trust already established and, after seeing what they are doing, I would be happy to take their instruction.
In-Person Seminars
If the cost isn't too much, I'd probably go to one or more of these, if online wasn't an option for me. There's something about the in-person experience and ability to interact and ask my questions that I find very appealing. Just be sure that the cost doesn't outweigh the potential gain. After all, you're looking to make money, not give it to someone else.
My Over-All Preference
Hands-down, it's Wealthy Affiliate. I'm comfortable online, love the features they offer, know that they're constantly updating their training and tools and the price point is great. You just can get a better return on your investment.
Do yourself a favor and just Sign Up for the free Starter Membership and check it out for yourself. Worst-case scenario, you've wasted a little time. Best-case, you just started your journey to building your online business through affiliate marketing.
Conclusion
So, there you have it, multiple ways on How to Learn About Affiliate Marketing. I hope you found this post useful.
I've played around with many training options in my time and I find that a mix of text, video and some sort of goal/tracking system is the best way for me to learn. Each of the options above meets one or more of these criteria for me. Hopefully, something meets yours as well.
On a side-note, if you're looking for affiliate marketing programs (i.e. you've got the foundation of your site going and you want to look at actual affiliate marketing programs to promote), check out Jeff Lenney's post on The Best Affiliate Marketing Programs for 2019.
Do you have experience learning about affiliate marketing? If so, what works best for you? What do you like or dislike about the options listed above? Is there an option I didn't list that you think should be included? Did you like or dislike my post? Please, let me know by commenting below.
Thank you,
Scott Hinkle
SmallOnlineBiz.com