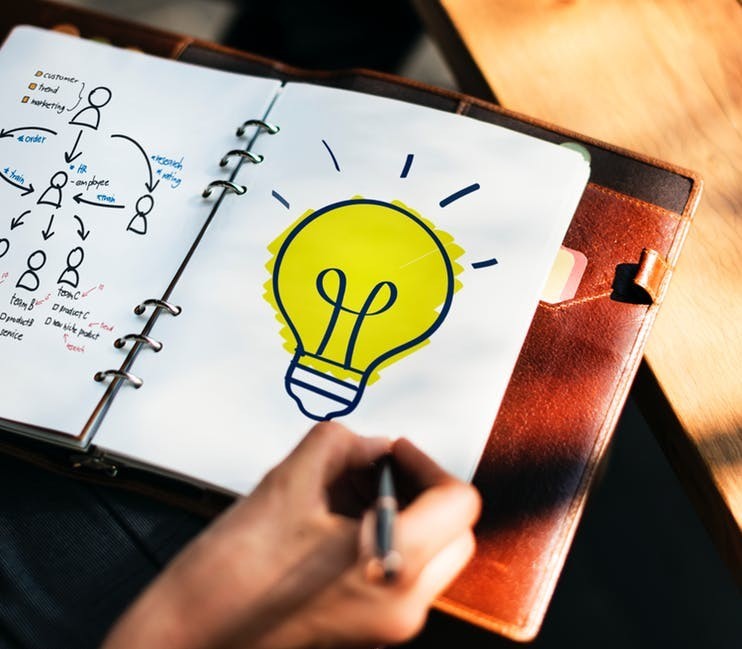 For some, it's easy to sit down and write. For others, not so much. Either way, most people worry so much about getting the article written they don't stop to think about the little things that can make a huge difference in the impact their message will have or the traffic that it will attract.
These 3 tips on writing a blog post for your website will focus on 3 of the major factors to consider when composing your article. These are not the only things that will help you make a bigger impact or attract more visitors but they should be among your top factors to consider when preparing to write your post.
THIS POST MAY CONTAIN AFFILIATE LINKS. PLEASE SEE MY AFFILIATE DISCLOSURE FOR MORE INFORMATION.
So What are the 3 Tips on Writing a Blog Post for Your Website?
Notice I didn't say the 3 top tips or first 3 best tips. The reason for this is, there are so many tips out there, all of which have a place and make a difference. That said, I believe these 3 are key and therefore can be considered the top or best ones.
Now that I have that disclaimer out of the way, let's see what those 3 tips are…
In a nutshell they are:
Proper Keyword Research
Breaking the Primary Topic into Supporting Sub-topics
Using the CIAO Method
Tip 1 – Proper Keyword Research
You might be thinking to yourself "I know what I want to write about. Why do I need to do keyword research?". You don't. You can sit right down, write your post and publish it. I'm sure someone will find it. That's the beauty of the internet.
The problem with this approach is, you might be missing out on a much larger reader base, just because the keyword you chose (or really didn't) isn't as highly searched for online.
I'm going to pull from my Jaaxy, a Review post and use the example search terms.
Let's say I want to write an article on my drone site focused on the following keyword "Get your FAA done license". That seems like a good topic and title. It's to the point, makes sense and fits my over-all drone site focus. Great, let's go with that. Well, not so fast… Let's do a little keyword research and see what focusing on that keyword combination might bring traffic-wise.
After doing my keyword research, I've discovered that there are less than 10 searches per month for that string on average, 12 other sites currently compete for that same keyword string and, if I managed to get on page 1 of Google, I could expect to get less than 10 visitors per month to that post. That doesn't sound very good to me.
How can I change my keyword focus to increase my potential traffic? It's easy, use a keyword research tool and do a little discovery first. I won't go into details here, as you can read my Jaaxy review post to get a better idea, but I will tell you this. By just taking a few minutes to do a little keyword research, I was able to change my focus from "Get your FAA drone license" to "How to get the FAA drone license". Let's see what that did for my article's potential…
Now we have a keyword averaging 80 searches per month, that's a huge increase from less than 10; 11 competing sites, reducing my competition by 1 and offering an estimated 14 visits per month if I can get it on the first page of Google. Those are much better statistics.
Do you think 5 minutes of your time, to help you get a better keyword to focus on, is worth it? I certainly do and highly recommend you start doing some basic research before you begin writing your posts from now on.
Tip 2 – Breaking the Primary Topic into Supporting Sub-topics
I'm always hearing about how hard it is to write or of someone getting writer's block. They know what they want to write about but they don't know how to go about actually writing the content itself. That's where this next tip comes in. You've got your keyword, you know what you want to write about in a general sense and now you need to write that content. Let's break it down, literally.
Take your primary topic/keyword. Now take a few minutes to think of supporting sub-topics. What we're trying to do here is come up with several, let's say 5, topics that, when combined in the same article, support the main topic you're wanting to write about. If we can break it down in this manner, we can focus on writing a few paragraphs for each of those sub-topics. That's not too hard. Now take those 5 or so sub topics with their 3 paragraphs and combine them into a single article and, what do you know, you have a complete article with approximately 15 paragraphs and say 1000+ words. Better yet, it probably didn't take long to write because we focused on the smaller sub-topics, which were easy to produce content for.
I'll let you in on a little secret. I'm using this tip right now. Take a look at this post's breakdown:
Introduction
Brief Synopsis
Tip1 – Proper Keyword Research
Tip 2 – Breaking the Primary Topic into Supporting Sub-topics
Tip 3 – Using the CIAO Method
Conclusion
That's 6 separate sections, each with their own focus, yet supporting the over-all topic. I'm already at 950+ words and I've been writing for 20 or so minutes! This one tip alone has helped me greatly and I'm hoping it will help you with your future articles. Just as with any other task, breaking it down into smaller sub-tasks makes it easier to digest.
Tip 3 – Using the CIAO Method
What is the CIAO Method? It's all about getting your reader's attention and engaging them. Let's break it down, much like tip 2 above:
C is not for cookie, it's for captivating.
I stands for informative.
A is for accurate.
O stands for opinionated
Captivating – Ever start reading a book you just couldn't finish because you found it boring? Nothing will have a visitor leave your site faster than dull content. When writing your content, try to make it captivating. If you can draw your reader in, chances are they'll stick around and maybe even check out other articles you have on your site.
Informative – Aside from entertainment purposes, I read articles to gather information. If you're talking about a product, service, or in this case, providing tips, make sure you're providing relevant information. If your post is simply full of fluff and doesn't contain any "real" content, your visitors will move onto greener pastures.
Accurate – Strive to provide accurate information. There may be times when you may not have first-hand experience with something or may not know a product or service as well as you'd like to. When talking about that subject, don't make something up. Do a little research, take the time to find the answer. If you can't find the answer, be sure to let your reader know that you believe something or think something might be a certain way but you're not sure. If you provide incorrect information as fact, your readers, who may know better, will notice and your trust level with them will be lowered because of it.
Opinionated – I've touched on captivating above but nothing gets noticed or incites engagement more than someone's opinion, especially if it's controversial. Not only that but, when you are viewed as an authority in your niche, people will trust your opinion when they are researching a product or service. Be sure to make your opinion known in each article you write.
If you want more information on the CIAO method, check out Kyle's post and video on Wealthy Affiliate here (a Wealthy Affiliate Premium Membership is required to view these links):
Creating Thoughtful, Insightful Reviews
Creating Thoughtful, Insightful Reviews – Video
Conclusion
There you have it, my 3 tips on writing a blog post for your website. If you take a little time and follow the suggestions above, I bet you'll see an increase in both traffic and engagement.
Again, this is not an exhaustive list of tips, just 3 I think anyone can benefit from. That's not to say I won't create another post with more… Let me know if this is something you'd be interested in.
If you don't have a site yet and are looking at starting one, check out my review on Wealthy Affiliate.  It's, by-far, the best option out there.
So, what do you think? Can you benefit from these tips? Did I miss anything? Is there a tip you think is actually better and should replace one of the ones above? Have you already implemented one or more of these tips and seen tangible results? Please share by commenting below.
Thank you,
Scott Hinkle
SmallOnlineBiz.com