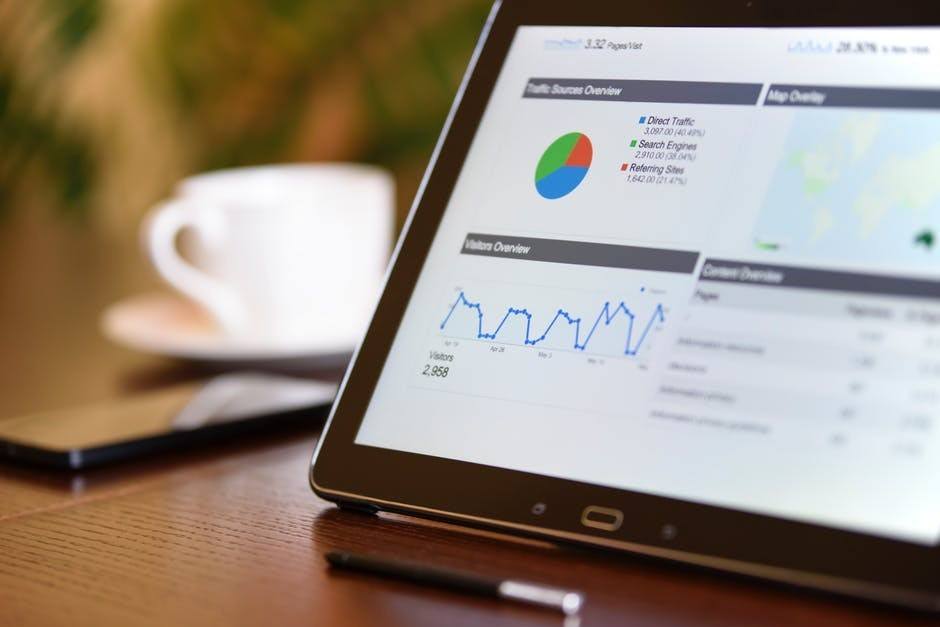 Everyone wants to attract more traffic to their sites. That makes perfect sense. The more traffic you get, the more chances you have to convert and make a sale. The real trick is attracting the right kind of traffic, the traffic that actually converts. This is known as conversion marketing.
Today we're going to see if you can actually Buy Cheap Traffic That Converts. We'll discuss if we even want to try to buy it, look at some options that you can try out, consider if it's really a good long-term strategy and talk about other options that might be better or even enhance our efforts.
Before we begin, it should be noted that there are many ways to obtain more traffic for your website(s):
You can buy it
Work on your SEO (Search Engine Optimization) efforts
Place Ads
Share it on social media groups
And that's just a few options of the top of my head.
Let's get started…
THIS POST MAY CONTAIN AFFILIATE LINKS. PLEASE SEE MY AFFILIATE DISCLOSURE FOR MORE INFORMATION.
Do I Really Want to Buy My Traffic?
The answer to that question is yes, no and maybe. There are several factors to consider:
Is there a market for your product or service?
If there's no demand, chances are it's going to be a waste of money to buy traffic in the hopes that someone will visit or site and want the item in question. Now that's not to say it won't work.
There are people out there that might want your item. In such cases, it's going to boil down to cost vs reward. On the other hand, if the product or service is so new or revolutionary that no one has even heard of or considered it before, you just might need to get the ball rolling and make people aware of its existence.
Do you have a budget for advertising and buying traffic?
This one is kind of critical. If you don't have the funds, you can't buy the goods. That said, there are several options out there ranging from inexpensive to way too much. Figure out what you're willing to spend and then see what's available in that range.
Select Targeted and Qualified Options
Anyone can say "Hey, give me money and I'll send you traffic". The problem is you don't want just any traffic. Do a little research and try to buy ad space or buy targeted traffic that's actually related to your product or service and in the right income bracket.
It won't do you any good to buy ad space on a child game website or sign up for a mailing list that caters to shopping coupon seekers if your product or service revolves around card maintenance. It also won't be beneficial to target the wrong financial demographic, etc.
Do Your Due Diligence
Background check the solutions you're considering. Learn about their process, how they source their lists, where they place your ads, what statistics they can provide as to their past performance, etc. Make sure they really are what you're looking for. There's no point in tossing money at a solution that just won't work for your needs.
These are just four things to consider. There may be more on your list that you need to check off before your comfortable making a selection. All I can say is, do a bit of digging. Don't just toss your money into the ring and hope for the best.
How about we take a look at a couple of options you might want to consider?…
How Can I Buy Cheap Traffic That Converts?
I've tested a few options on that revolve around the Make Money Online (MMO), Work From Home, Start an Online Business and related niches. Some worked and some didn't but each time I did learn a little more about the process in general and what seems to work for me.
Today I'm going to talk about the two that have worked decently for me so far:
Now this one is pretty cool. It's basically a solution where you sign up for a monthly fee and have access to a mailing list that's constantly being updated with fresh contact information from people looking for home business opportunities. Now, since my site is all about starting a Small Online Biz, this list is actually tailored perfectly for me.
Another nice feature is they offer an affiliate program too so, not only can you make money through the email lists but you can also make money if you get others to sign up (yes that means, if you follow my link on the review page and sign up, I'll get a kickback). That said, even if I didn't get one, I'd still recommend them.
If you're in a similar niche, check out my full review here.
Now this one I just started using so I don't have a long track record to fall on but the results are promising.
This site will let you buy traffic from 60 different countries (a nice bonus if you need specific traffic sources) and you can choose the source categories for more targeted audience responses.
Need that online business niche traffic? No problem. Got some baby clothes you need to sell? They've got you covered. There are over 400 niche related markets that they cater to.
What's even better is that they're relatively inexpensive. I bought 10,000 visits over a 10-day period for $12. Oh yeah, you get to select how much you want over a period of time too!
So far I have to say, I'm loving them. I'll probably write a full-on review in the next few weeks. Check them out for yourself here.
I'm sure there are many other legitimate companies out there. I can only really comment on the ones I've tested myself. Still, either of the two options above are bound to bring you some decent results.
Now, let's talk long-term…
Is This Best for the Long Run?
The saying goes "It takes money to make money" and to a degree, that's true. Still, I don't know if I want to spend my life spending money to make it. Results will vary and there may be times when you spend more than you get back. That's when you can get frustrated and become disheartened.
I have to say, buying traffic can be part of your business plan but social media, SEO and building authority and trust in your niche are arguably the better long-term solution.
Social Media
Social media has a huge bank for the buck return on investment (RoI). If you target the right audience, you'll be amazed at the reach an ad or even a simple post can have, especially when that reach compounds every time someone shares/likes/bumps/retweets and whatever else they call it these days.
Search Engine Optimization
Search Engine Optimization is really the golden egg. What's the first thing you do when you want to find something online. Chances are, it's hit Google. Guess what, so does virtually everyone else! SEO is very important in today's online business model. Work on making your site(s) as SEO friendly as possible. Get your pages indexed and move up the ranking ladder in the search engine results. If you can hit the first page consistently, you're going to see much better traffic numbers.
If you want a great platform that will actually teach you about both of these, check out my number 1 recommendation here.
Shall we take a look at other options?…
What Other Options Should I Look Into?
Maybe you just don't have a handle on everything your business needs. After all, you're probably swamped with one task or another and simply don't have the time to do it all. In such cases, consider the following as possible solutions to your dilemma:
A Virtual Assistant
Delegate some tasks that you think someone else can handle and free up time so you can address other pressing needs. A virtual assistant is much like a "real" assistant except they're usually someone you don't see (unless you're doing a video chat) with more free time than you have and a certain skill set that you can leverage.
Virtual Assistants can take a huge load off your plate and typically cost less than other solutions because they work remotely, usually are part-time and juggle multiple clients or other activities besides your own.
A "real" Assistant
If you need in-person assistance, you can't beat a "real" assistant. Expect to pay a bit more but also be able to demand a bit more from them. After all, they're pretty much your employee at this point (although they're really an outside contractor) and you're the boss.
That's not to say you should be mean or demeaning to them but rather that you should expect top quality work and results as they have nothing else to distract them from the work you've hired them to do.
An Advertising Company
Consider outsourcing your ad work. Many times these companies not only know the markets that work best but also integrate social media into their campaigns. These solutions tend to be a bit pricey vs the do-it-yourself options but can be more successful too.
A Social Media Manager
I have to say, I probably spend 1+ hours per post on my social media sharing regiment. Multiply that by 5 posts a week (I have more than 1 website) and that time really adds up. Nowadays, you can find someone who grew up and currently lives on the social media landscape that can probably do it in less than half the time and maybe even with better results. It's definitely something worth looking into.
A Web Designer
I like to make things and I love figuring out how things work. Back in the day, I used to hand-code my websites in good ole HTML. I only started using WordPress last year. Just yesterday, I spent half of the day, really a full day, playing around with various themes and site builders just to see what I could come up with. In that time I recreated my current theme's home page layout with some improvements on my test site.
I'm willing to bet, my time could have been better spent actually adding content to my site. The same might be said for you. Consider outsourcing your site design and development to someone else and concentrate on the essence of your business.
I'm sure there's more to consider but I think this is a good overall list that you can pull some nuggets from.
Conclusion
So, are you going to Buy Cheap Traffic that converts or will you invest that money in your business via other avenues? In the end, only you can make that decision. I just hope this post has given you food for thought on the subject and that you've found it useful.
Now I'd like to hear from you… Do you currently buy traffic? If so, how is it working for you and do you have any tips and recommendations for others? Will you be taking advantage of one or more of the suggestions I've made above? Did I miss something that you think should be included in this post? Please let me know by commenting below. I'd love to hear what you have to say.

Thank you,
Scott Hinkle
SmallOnlineBiz.com