I'm not sure how you got to this page. Maybe you found it while performing a search for My Lead Gen Secret or you might be one of my repeat visitors who just stumbled upon this new post. Either way, welcome.
One of this site's goals is to provide honest review of products and services for those looking to build and enhance their online businesses. Sadly, many reviews simply reveal a scam or someone just slapping a new cover on an old book and reselling it as a new solution. That's not the case here.
Name: My Lead Gen Secret
Features/Offerings: 4.5/5
Ease of Use: 4.5/5
Support: 4/5
Price: One-Time Set Up Fee $30 & $30 per month, $59.95 for the Master Email Swipes (Templates)
SmallOnlineBiz.com Rating: 4.3/5
In The My Lead Gen Secret Review, I'll be telling you what it is, how it works, what it costs, what you get out of it and even let you in on a little secret… It's actually A Rare, Legitimate Program for 2019! Let's take a closer look…
THIS POST MAY CONTAIN AFFILIATE LINKS. PLEASE SEE MY AFFILIATE DISCLOSURE FOR MORE INFORMATION.
What is My Lead Gen Secret?
One of the biggest qualified lead sources for your online business is building your own mailing list. I say qualified because, if people sign up for your list on your website, chances are they're interested in what you have to offer. The down-side to this list building is it takes time, and usually a lot of it, to build the list to a respectable number.
There are services that build lists and sell them to you but, many times, they're filled with questionable leads at best and tend to be quite expensive. My Lead Gen Secret is looking to let you have your cake and eat it too, while breaking the way paid lists traditionally work.
In short, My Lead Gen Secret is just an advertising service that collects contact information from those seeking information on home business opportunities and then shares that information with its members, offering various tools to help you take advantage of that information.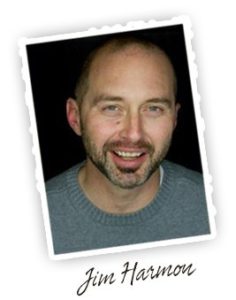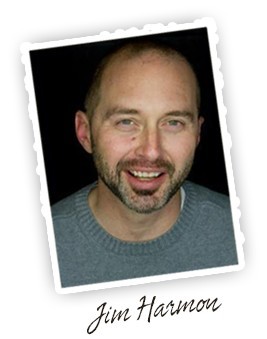 Jim Harmon, the CEO and President, has been responsible for running large advertising campaigns for top, well-known, marketers and has now turned his focus and attention to this new platform. The premise is pretty simple and this young company, less than a year of being available to the public, is picking up quite a following.
Let's take a look at how it works…
How Does it Work?
The company collects information from people trying to find out about home business opportunities. During that collection they offer up a checkbox that says something to the effect of "check this box to receive updates from our partners", etc. If the lead checks that box, they'll be added to the pool of qualified contacts (after all, they are actively seeking information on online business opportunities). That makes the emails you send to these leads, legal and on the up-and-up, if you will, as they basically asked for more information to be sent to them.
That's the CliffNotes version of how the contact information is collected. Each lead includes the following information:
First Name
Last Name
Email Address
IP Address
Date of Acquisition
Now let's look at how you can access this contact list and what tools are available for you to take advantage of it…
This list service is actually a subscription service, but I'm going to call it a subscription opportunity. Once you sign up, you'll receive 100 unique, qualified leads every 24 hours. You can choose to download the lead list and import it into your own mailing solution or you can take advantage of tool number 1:
CAN-SPAM Compliant Mailing Platform
This is a custom-built mailing system, designed with the online business opportunity marketer in mind.
Statistics
See how your mailings stack up. See things like number sent, number opened, open rate, number of clicks, etc.
Email Templates (Up Sell – One-time $59.95)
Predefined templates built around specific goals, professionally written custom "Call to Action" messages, etc.  Beneficial but not required.
You can also load previous messages so you can create templates of your own for not additional fee.
Email List Segmentation
Sort and organize as you see fit to better manage your lists.
Marketing Automation Tools
Autoresponder, A/B split testing, etc.
It's the whole package, a mailing list, email platform, template collection (for an additional fee) or your own previous mailings, testing suite and so much more. Not bad for the price. Speaking of price, let's take a look at what this platform will cost you…

How Much Does it Cost?
Unlike many mailing list solutions out there, this one isn't a one time or $x for y contacts. It's actually a subscription service. There is a one-time setup fee of $30 and a recurring monthly fee of $30.
Let's to the math:
100 contacts per day
An average of 30 days per month
A cost of $30 per month
That's 3000 qualified contacts per month making each one $0.02 for your first month (once you factor in the setup fee) and $0.01 each month thereafter. I don't know of any source of qualified contacts that even comes close to that price point let alone one with a mailing platform and additional tools to boot.
Now there's more to this almost too good to be true opportunity… There's an affiliate program too. That's right, you can make money, simply by referring people to the My Lead Gen Secret platform. You'll also get a bonus right after your first referral.
Let's talk about the bonus first, as it will be the one reward you'll see almost immediately. Do you remember that 100 contacts per day number? After your first paying referral, that will double to 200. Now you just cut that amazing price point in half making each lead half a cent!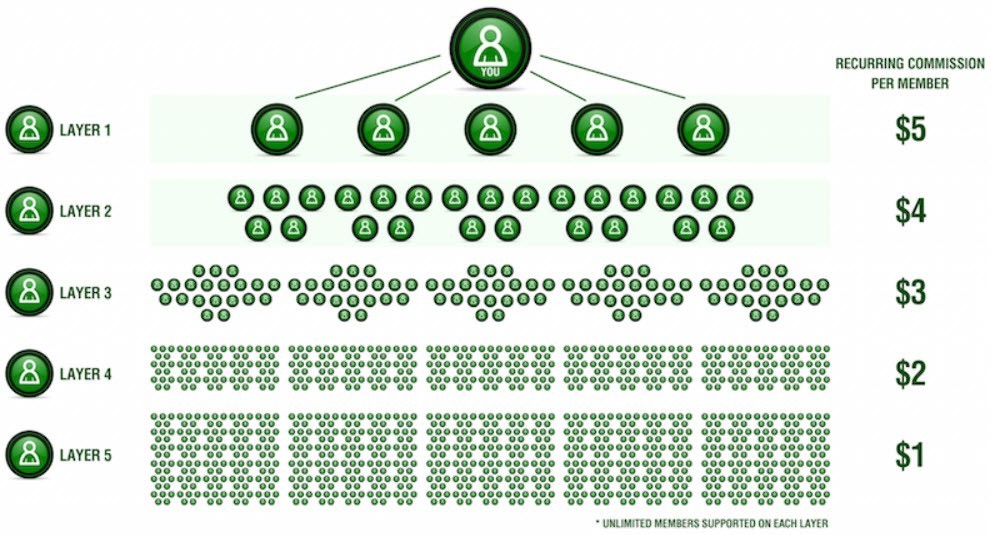 Now let's talk about the referral program. You don't have to promote My Lead Gen Secret if you don't want to. That said, if you do, you will earn commissions on sales up to 5 levels deep. Each paying referral you make directly will earn you $5. Each one your referral makes will earn you $4. This repeats down to $1 for the 5th level referrals. This is recurring income(as long as the referral remains a member).
On top of that, for every 5 referrals you make in a one-week period (defined as 12:00am Monday through 11:59pm Sunday, Pacific Time), you'll receive an additional $100 bonus! There's no limit to this bonus either. If you make 5 referrals within that time, you'll earn a $500 bonus.
That's a great way to build a secondary source of income and will probably cover your monthly fee, once you have a few referrals under your belt. Think of it, if you only referred two people, and they only referred one each, with their referrals doing the same, down the 5 levels, you'd be making $30 per month.
What Will You Get Out of it?
At the very least, a good list of qualified contacts to use for your online business opportunity affiliate programs. Pull up the list, compose your email, use a previous email, or use one of the templates, if you've purchased the add-on and send away. Setup an autoresponder system and let the list work for you. Tack on the built in affiliate program and you have another great opportunity to share with your contacts.
If you work the list and apply yourself, I don't see how you can't make money using this platform. The price is right, as far as I'm concerned.
Conclusion
I have to say, it's rare when a program piques my interest but this one does. Not only is it providing a targeted mailing list, full of qualified leads that are right up my alley, but it offers a pretty attractive affiliate program to boot.
Check it out for yourself. You can watch their introduction video, read a bit more about the platform, check out some testimonials and sign up here.
I'm going to start a new case study and setup a new campaign, promoting Wealthy Affiliate. It will only be promoted through My Lead Gen Secret mailing list. I'll track the results and write a new post, with the results. It will be a 60-day study with results at both the 30 day and 60 day marks.
So what do you think of The My Lead Gen Review? Do you have experience with this platform? If so, what do you like/dislike about it? Do you think it offers just what you're looking for? Is it A Rare, Legitimate Program for 2019? Let me know by commenting below. I'd love to hear what you have to say.
Thank you,
Scott Hinkle
SmallOnlineBiz.com