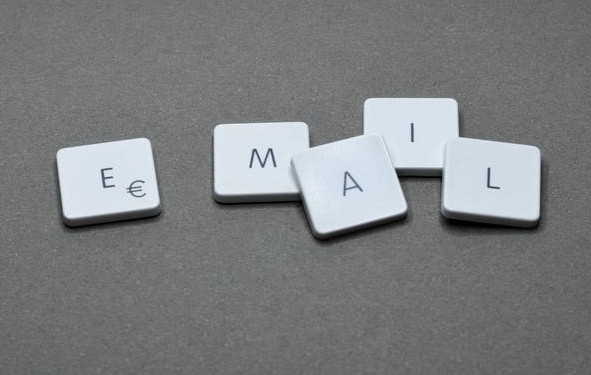 So you want to make a mailing list but you're not sure how to go about it. No problem. This post will provide the information you're looking for and cover topics such as why you need one, ways to use it, mailing list services and options and, of course, how to make a mailing list.
This post is all about building a simple mailing list and using it to its potential. We're not going to dive into advanced features and options but, by the time you've finished reading this article, you'll have a good idea of what you're looking to accomplish and how to make it happen. Let's get started…
THIS POST MAY CONTAIN AFFILIATE LINKS. PLEASE SEE MY AFFILIATE DISCLOSURE FOR MORE INFORMATION.
Why You Need a Mailing List
I just sell stuff on my website, why do I need a mailing list? It's simple really. You build a mailing list as a way to engage your audience, inform them of new products and services, keep your site on their minds and, most importantly, as a qualified/targeted client list (more about these topics later in this post).
A mailing list acts as your client list. People actually interested in what you have to offer. That's marketing gold in the online world (brick and mortar too). If you don't already have a list built or building, get started as soon as you can.
How to Make a Mailing List
You can simply buy lists from companies but who's to say that list you buy online is a good fit for your site? There are some reputable mailing list companies that strive to build niche related lists that may contain addresses of people that would be legitimately interested in your site, products and services.
Then again there are companies that just collect emails at random (have you seen the "sign up for a chance to win" pop-ups around the net or the same in physical form at the mall?) and compose lists for sale. The only true demographic there is you know whoever joined those lists was interested in winning whatever the prize was. That's not a finely targeted list at all.
Now consider building your own list. It is a better way to get people that are actually interested in what you have to offer. If people come to your site and sign up themselves, that shows true interest (even if you have some bonus you're giving away to get them to sign up, as long as it's related to your niche). Look at it this way… They actually took the time to sign up, something they wouldn't do if they weren't interested.
Here are some ways to go about actually making your own mailing list:
Create a landing page that requires them to sign up to continue to your post, article or site.
Allow them direct access to your site but offer a pop-up after so many seconds or scrolling so far.
Display a sign up form/widget in a prominent place on your site (my drone site has it in the sidebar and this site has it at the bottom of every page, just above the footer).
Entice them with some sort of bonus for signing up (I do this here by offering my free multi-day training course). If you didn't want that course, which is related to my niche, you wouldn't have signed up.
That's just 4 ways to start building your mailing list. Decide which one makes the most sense for you and get started. There's nothing wrong with mixing and matching the options too (maybe a landing page and bonus offer, etc.).
Ways to Use a Mailing List
As I alluded to earlier, there are several ways to use a mailing list to your advantage:
Engage Your Audience – A mailing list is a great way to engage your audience. Consider running a poll or asking for their opinion on something. Getting your message into their inbox is like a foot in the door.
Inform Them of New Products and Services – Why wait for them to come back and look for updates on your site. At the very least, send a message to your list every time you post something new. A product review, helpful tips, it doesn't matter, just send the notification. Chances are a good chunk of your list will follow the link and see what you have to say.
Keep Your Site on Their Minds – Ever see an email and think "Hey, I forgot about them"? I have, not often but, a few times. It's nice to remind your visitors that you're here and may have something of interest to them. Just like with anything else, repetition leads to remembrance.
Autoresponder – This is actually an "upgrade" to a mailing list, if you will. Autoresponders automate the task of sending emails. It may be a single autoresponder that will send a message when someone signs up for your list (maybe that bonus you offered) or a multi-mailing setup that will send different messages on a schedule (this is how my multi-day course offering works). It frees you up to do more important things than manually sending messages all day long.
This is just a small list of ways to use your mailing list but, as you can see, having one, and using it to your advantage can be a great way to engage your audience and keep your site relevant.
Mailing List Services and Options
There are various services and plugins you can use to build and utilize your mailing list. Many have free offerings as well as paid for options. Some are pay-for from the start or provide a short trial period. Whatever option you end up choosing, make sure it fits your needs, as they can vary in features offered.
Some of the top solutions available today are:
AWeber – Many affiliate marketers swear by this platform. It's a great choice if you're serious about your mailing list and are ready to select a pay-for solution. Take a look and see for yourself.
Constant Contact – This is another big name in the email marketing arena. You've probably seen the commercials for their services. As a big player, they have a lot to offer and should be on your list to check out.
GetResponse – GetResponse is basically in direct competition with Aweber. Chances are, if an affiliate marketer isn't using Aweber, they're probably using GetResponse. Definitely check them out and see if they are a good fit for you.
***Update
Moosend – Although relatively new, Moosend has a lot to offer.  They are a high-rated ESP, that includes a responsive email campaign editor, marketing automation, and many other competing features as subscription forms and landing pages builder. Some of the most well-known companies that use us are Vogue, WWF, and Ogilvy.   Definitely worth checking out.
***
The offerings above are my top 3 picks when it comes to pay-for options. That said, you may not be ready to go down the pay-for path. If that's the case, consider reading my Free Email Autoresponders | 5 Great Options for Your Blog post. It offers 5 free options that may fit your needs perfectly.
Conclusion
There you go, everything you need to know on How to Make a Mailing List. You have the why's, the how's, common uses and even several services and options to choose from. Check them out, build a test list and play with the various ways to take advantage of one. Chances are, you'll see an increase in traffic once you start using a mailing list and wonder how you ever got around without one.
If you're looking to get started with an online business, check out my review of Wealthy Affiliate. The WA platform provides excellent training, hosting and the tools you need to be a success.
Do you already have a mailing list? Did you take my advice and try one or more of the options above? Do you have something you think should be added to this post? Please let me know by commenting below.
Thank you,
Scott Hinkle
SmallOnlineBiz.com