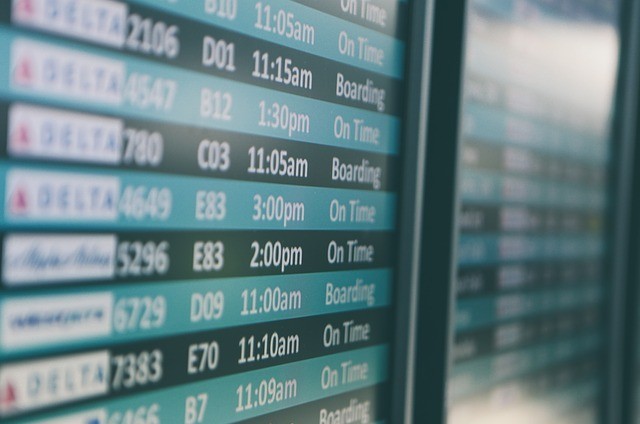 So, you have a site, you've built content for it and published several articles. Things are going smoothly right? That's great. Maybe, during your posting career, you've noticed options for changing posting dates and times, making posts private, public, even keeping them as drafts, etc. Why would all these options be in here? At some point, someone, somewhere had a use for them.
In the world of building traffic and getting followers, consistency is key! Scheduling WordPress Posts gives you great flexibility when it comes running your website. We're going to take a look at why you would want to schedule your posts, how to actually do it and additional things to consider when you do. Let's dig in…
THIS POST MAY CONTAIN AFFILIATE LINKS. PLEASE SEE MY AFFILIATE DISCLOSURE FOR MORE INFORMATION.
Why Would I Want to Schedule WordPress Posts?
There are many reasons you might want to schedule WordPress posts. They can vary from personal reasons to making sure you meet certain goals or thresholds. Let's take a look at my three top reasons:
You're an article producing power machine – If you write articles like I eat candy, then you're probably put-off by having to stop, in the middle of your creative flow, and take the time to publish them, before moving onto the next one. Maybe you've taken to using a 3rd party tool or word processing application and compost your articles offline, pasting them in when you're ready to actually publish them. Scheduling allows you to publish them now, in draft form and keep on writing one after the other. Then, when you're ready, you can set them up to actually publish on a schedule that fits your needs vs having to manually publish them when you're ready for it to go live.
Consistency – Maybe you like stringent consistency in your posting dates and times. Just like a military machine, you want your posts to be published on days X, Y and Z at times 1, 2 and 3. No problem, this can be done easily via scheduling.
Scheduled/Unscheduled Time Away – You're going on vacation or, maybe, you're struck with an illness or incapacitated by an accident. You don't want your site to sit idle, possible losing visitors in the process. Scheduling can help here too. Of course, you'll need to have some articles produced ahead of time, so you might want to create a few to keep handy for such situations.
I'm sure there are many more reasons to use scheduling, but I think you get the idea from the three listed above.
Scheduling WordPress Posts
Scheduling posts is actually pretty easy in WordPress. Basically, all you need to do is compose your articles, format them as you see fit, add your other design elements (images, videos, embedded media, etc.) and save them as a Draft within WordPress.
If you're a Wealthy Affiliate member and you use the SiteContent tool (as I do), go ahead and create your posts but, as you publish them, you'll need to take the extra step of logging into your site's back end and changing the post's status from Published to Draft, as the SiteContent tool publishes immediately (maybe I'll ask Kyle and Carson to add a "Publish as Draft Option").
So now you have one or more posts, on your WordPress back end but not published and visible on your site. Great. Now we can actually schedule it/them:
Log into your site dashboard (back end).
Navigate to Posts > All Posts
Click on your existing draft post to edit it.
In the upper-right, you should see a Publish Section, assuming you're using the Classic Editor. It's similar in the Block Editor but it's called Status & Visibility and it's found under the Document section.
If you're using the Classic Editor, click on the edit link next to Publish: Immediately. If you're using the Block Editor, click on the Immediately link next to Publish.
You can now choose the month, day and time that the post should be published. Note, you can also use this to change the publish date/time information for posts that have already been published, should you have such a need.
In the Classic Editor, make your changes and click OK. In the Block Editor, select the correct date and time and simply click outside of the scheduling window to close it.
The Publish button should now have changed to Schedule. Click that button to schedule the post.
That's it, your post has been scheduled for whatever date and time you selected. If you made a mistake, or change your mind, you can go back into the post and edit the date/time again. I did test out the Bulk Actions menu option, when looking at the Posts > All Posts list, but the only options you can change there are the post's status. You can't schedule several at once.
I've pretty much covered the how-to's in this video:
On a side-note, you this all applies to Pages as well. I'm not sure why you'd want to schedule a page, but you can. Maybe you're coming out with a new section for your site and you're wanting it to all go live at once. I can see that as a possible reason for scheduling pages too.
Additional Things to Consider
There are a couple of things to consider when thinking about scheduling posts:
You need to have the posts ready to go. You won't save any time by writing posts and then scheduling them, one at a time. Unless you're writing at night and wanting them posted the next morning, while you're sleeping or something, you might as well just write them that morning. Now, writing several at once and then scheduling them, will save you time and free you up to do other things at times when you normally would have been posting them manually.
Scheduled posts can be missed! This is really important. Most things are scheduled via a cron job on WordPress servers. Some servers are not configured properly or might be over taxed right when your job was scheduled to be run, etc. This can lead to missed publishings. Don't worry though, there's a plugin to address such issues. Take a look at the Scheduled Post Trigger plugin. It will make sure the post gets published, should the scheduled job get missed.
There may be other things to consider but these are the two that really stick in my mind. You have to have the content ready (scheduling a post won't help if you get into an accident if you don't have the post ready to go) and you need to make sure that the scheduled post will actually get posted. Everything else can be addressed, after the fact.
Consistency is Key!
To build that traffic and keep your visitors coming back for more, you need to publish consistently. Not only in content, style and design but also on a timely basis. Figure out a schedule that makes sense for you. I publish two posts per week on my drone site and three posts per week on this affiliate marketing site. As such, my readers know that they can come back in a couple of days and be greeted with new content.
Not only will this increase your return visitor statistics but it will show the search engines that new content is being delivered on a regular basis and that will help to increase your rankings with them. This is where, writing extra articles and scheduling them can really help out.
Conclusion
I hope this post has helped you in some way. At the very least, I hope you can see how having a spare article or two on-hand can really help out in a tight situation. Remember, consistency is key to increasing and maintaining your traffic volume. Scheduling WordPress posts can go a long way toward reaching your goals.
One thing I'm actually working towards, is getting ahead of the posting cycle. By this I mean I want to get to the point where I'm not writing a post for that day but, rather, maybe for next week or next month because I already have today's written and scheduled. It will reduce my stress level, as I won't have to worry about making my goal/deadline and won't feel rushed to get something out, which will allow me to produce even higher quality posts.
If you're looking for the right platform to not only learn how to become a success online but also provide you the tools and support to do so, check out my review of Wealthy Affiliate. You won't be disappointed.
Do you have experience scheduling WordPress posts? Are you planning to start? Is there a tip in this article that you particularly liked? Better yet, is there a tip you have that should be added to this article? Have you run into trouble with post scheduling? Please let me know by commenting below.
Thank you,
Scott Hinkle
SmallOnlineBiz.com