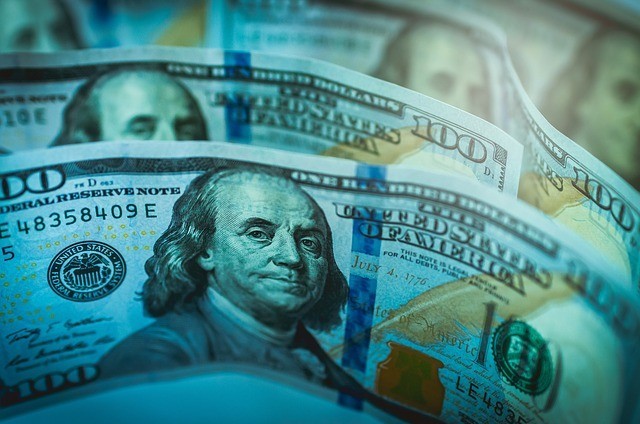 I've touched on many aspects of affiliate marketing on this site. From complete training and hosting platforms like Wealthy Affiliate to hints and tips on spotting online scams, writing a blog for your website to free and paid for mailing list and autoresponder solutions and more, I've tried to provide helpful content to make your online endeavors successful.
What about Affiliate Marketing Programs? This is one thing I haven't touched on, with the exception in my Free Multi-Day Training Course, which you can get by signing up below. Today's post will address just that.
THIS POST MAY CONTAIN AFFILIATE LINKS. PLEASE SEE MY AFFILIATE DISCLOSURE FOR MORE INFORMATION.
What About Affiliate Marketing Programs?
You've got your site and there are a handful of posts on it. The content is building and starting to attract visitors. Now you're looking to monetize your site and earn a little revenue.
Although there are many ways to do so, such as providing advertising space on your site, one of the best ways to do so is to start promoting affiliate products related to your site's niche.
How do you go about doing that? It's actually pretty simple. There are a multitude of affiliate marketing programs out there. Chances are, if there's a product or service, there's an affiliate program for it.
The following sections will cover the top three (and by that I mean largest and most popular) affiliate marketing platforms as well as ways to find additional programs outside of the big three.
I assume you've heard of a little online storefront called Amazon. OK, so maybe it's not really a small online storefront but more of a massive online super-mall. They offer practically anything under the sun.
Guess what? They also offer an affiliate program. You might think, everyone knows of Amazon, why do they need people to refer traffic and buyers to them? Competition.
Amazon isn't the only place that sells these products. As such, people aren't required to buy from Amazon. They can go to the local store, a different online retailer and so on. Just like many others, Amazon wants to get all the traffic they can and they are willing to pay commissions to people who refer that traffic, and, ultimately, buyers, to them.
There are a few reasons that Amazon is one of the top affiliate marketing programs of choice:
Trust – Everyone knows Amazon, They trust that what they ordered will actually be delivered.
Returns – Returns with Amazon are easy.
Prime – Amazon Prime offers quick, free (well covered by your membership) shipping and tends to be hassle free.
Easy to Sign Up For – It's super easy to become an Amazon Associate.
Signing up to be an Amazon Associates is pretty easy. Once you have your site developed, and some content published, you can head on over to the Amazon Associates Affiliate Program site and sign up or learn more about the program.
There are some qualifications that must be met in order to keep your associate status, such as making three qualified sales in a 180-day period, etc. but you pretty much get instant temporary approval and can start using it right away.
Commission rates vary, depending on the items sold but they pay out every month (assuming you meet the minimum threshold) and provide easy ways to build affiliate links for your site. You can also incorporate recommended products or context related products through widgets that you can add to your site. They even offer ways to directly your visitors to the correct Amazon site for their region and still make the commission.
I highly recommend you read the terms of the program and be sure you don't violate any of them as Amazon is quick to reject applications if you do. I actually had such an incident with my drone site but was able to get it resolved.
Commission Junction, or CJ for short, isn't so much a market place like Amazon but rather a central hub, representing a large selection of affiliate programs, all in one place to make it easier to locate and join them. You can search for virtually any product to see which programs offer it and then join one or more of them to start offering the item on your site.
Many people will use this platform for various reasons from higher commission rates to offering a product not available (take finding a dentist or promoting fiverr for example) or out of stock on Amazon, etc. Just being able to offer services, not just products can be a great way to make money and lower competition in the process.
I can't really give you the same breakdown on trust and such, as I did for Amazon, but that's because each affiliate program is handled by various suppliers vs the one mega-giant. Yes, I know that Amazon has 3rd party suppliers too, but they all answer to Amazon and there's consistency there in how things are handled.
CJ Affiliate is one of the most popular affiliate marketing hubs and I highly recommend you check it out to see what might work with your niche. You might be surprised at what you'll find.
Rakuten Marketing is much like Commission Junction. It's another central hub for affiliate programs. The reason it's so popular however, is because it has some of the big names in marketing. Have you heard of Best Buy? What about a small store chain called Wal-Mart? Rakuten has them both.
Think of it, when you buy from Amazon, you know it's going to be shipped to your door. What if that's not how you shop? What if you need it today? No problem, sites like Walmart.com and Bestbuy.com allow you to order your items and have them ready for local pick up. Now, as an affiliate marketer for those companies, you can offer that as well.
Again, I can't offer the same details as I did on Amazon but, Rakuten is just another tool in your affiliate marketing arsenal. Check them out and see what programs and products they offer that would work for your site.
There are Many More to Choose From
The three options above are, by far, not the only ones out there. There are tons of affiliate programs to choose from and more pop up every day. One of the easiest ways to see if an affiliate program exists for an item or service is to simply perform a search for it and add affiliate or affiliate program to the search term.
Let's take DJI as an example. I'm going to search for DJI Affiliate and see what comes up:
Take a look at that. DJI has their own affiliate program that I can join and earn commissions on. Now, I'm already a DJI affiliate so I knew this would be the case but it's the same for virtually any product. Just search and see.
Another way to find an affiliate program is to go the product or service's website and look for affiliate or partner on their main page. Chances are, if they offer such a program, you'll find it there. Take a look at Levi's site:

As you can see, they offer an Affiliate Program quick link at the bottom of their main page.
One more suggestion… If you can't find an affiliate program for a particular company, reach out to them. They may have a way to set up some sort of ad hoc option. I actually did this with Dynnex Drones for my drone site. Worst-case, they say no. It's definitely worth a shot though. You may be pleasantly surprised.
Conclusion
So What About Affiliate Marketing Programs? This post is meant to give you an idea of what's out there and how to find affiliate programs. It's not a review of the programs listed here. I just wanted to let you know of a few and why you might choose one of them for your affiliate marketing needs.
You are not limited to using one affiliate marketing program and I recommend you check several out to see which ones make the most sense for you. Commission rates vary from one program to the next, so that's one thing to consider when selecting the right program for your site(s).
I'm actually a member of four of the programs listed above (the big three and the DJI one). That said, I tend to use Amazon the most, just because it's easy and they offer a great link creation tool.
In the end, you're the only one that can determine what programs meet your needs. You may be chasing the larger commission, maybe you want to offer the option that has the best customer service or perhaps you need to offer the ability for the purchaser to pick it up at a local store. You could always offer multiple options to your visitors. My only concern there is confusing them by offering too much. It can be a balancing act when you want to offer everything vs offering a single clear (or only) choice.
Do you have any experience with these affiliate programs? Did I miss something you think should be included? Do you have any tips for me or other readers of this site? Please let us know by commenting below.
Thank you,
Scott Hinkle
SmallOnlineBiz.com