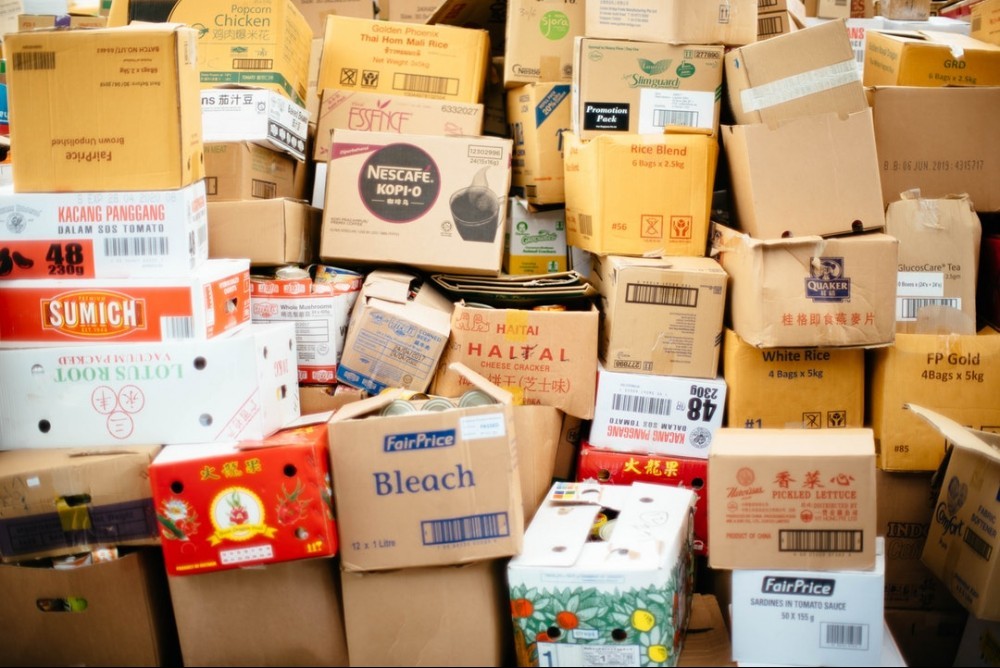 Before I answer the question "What is Dropshipping About?", I want to let you know that there are two accepted ways to refer to or spell dropshipping. They are dropshipping and drop shipping. Either is acceptable but, for the purposes of this article, I will be using dropshipping exclusively to keep it consistent.
As you know, this site is all about providing reviews and information to help you make an informed decision when it comes to building your online business. Some of my more popular posts have been centered around how to learn about affiliate marketing, improving search engine rankings, email autoresponders and so on.
There are many ways to make money online. You can build a storefront, sell other people's products and services, sell your own products and services, set up a dropshipping business, etc. Today's post will talk about the advantages, disadvantages of dropshipping and whether it works or not.
By the time you've gone through this post, you should be able to determine if dropshipping is the path for you. If it is, great, get to work building your online empire. If not, be sure to check out some of my other posts. There's bound to be something there that fits your needs, experience and comfort level.
Let's begin…
THIS POST MAY CONTAIN AFFILIATE LINKS. PLEASE SEE MY AFFILIATE DISCLOSURE FOR MORE INFORMATION.
So, What is Dropshipping About?
Alright, so what is dropshipping? In a nutshell, dropshipping is a way to offer products and services without having to maintain an inventory on-hand. Think of it as a man in the middle business. Dropshippers offer these products and services and, when an order comes in, the drop shipper orders the product from a third party and has it shipped directly to the buyer.
You might be thinking "Why would someone come to me instead of going to the actual seller directly?", and that's a valid point to bring up but, much like affiliate marketing, product and service providers know, the more sources that are available for people to buy from, the higher the chances are that they'll get that sale. To that end, they work with 3rd parties (i.e. you) to make that happen. There are companies dedicated to the drop selling client.
That's really it. You have the ability to sell items you don't have yourself and then buy the items, sending them directly to the original buyer, as if it had come from you directly. This offers quite a few advantages to a traditional business model but it also has some disadvantages compared to other options out there.
Advantages
As you can imagine dropshipping offers quite a few advantages to dropshipping. Among some of the more obvious ones are:
It's Easy to Get Started
Setting up dropshipping accounts with vendors online is a pretty simple task. Many of them can be set up in less than a day and you can be selling by that afternoon.
Less Capital is Required vs a Traditional Business
Traditionally, drop sellers are an online business. Setting up a website and/or promoting on social media platforms is much cheaper than a brick and mortar setup. Some platforms even let you build storefronts for free!
Low Overhead
Work out of your home, from your car, using your cell phone, etc. You don't have to maintain an office or pay staff to keep your business running.
Scalability
Growing your business (offering more products and services) is so simple. Do you want to add a new clothing line? Great! Find the source and built the site and/or marketing campaign.
Product and Service Selection
There's virtually no limit to what you can offer your clients. Clothing, electronics, furniture, food and more can all be sold through dropshipping.
Location Flexibility
You're online. Physical location isn't really a consideration in most cases. You could have a storefront if you want or might have to deal with business laws in your country but, beyond that, you can pretty much work from anywhere.
These are not all of the advantages but they do make up the bulk of the more important ones. Even though it may seem like a no-brainer, there are disadvantages to consider when thinking about starting a dropshipping business. Let's take a look at some of them…
Disadvantages
Dropshipping isn't all glitz and glamour. As with any endeavor, there are disadvantages too. Here are a few to consider before making your decision…
Low-Profit Margins
Sure, as a drop shipper for company X, you might be getting a 20% discount but that isn't profit. You have overhead too and that cuts into it. To add insult to injury, you're not the only one out there selling item Y either. If you aren't careful, you'll see that your competition is dipping into their profit margin and selling the same item at a lower price to get the sale.
Another thing to consider is until you have a decent buying base. You're not going to be making the big bucks. It takes time to build your client base and, even if you're making a sale here and there unless that sale is for a very expensive item with a great profit margin built-in for you, you're not going to be able to quit your day job and cover the bills.
Highly Competitive
Dropshipping is easy and offers so many benefits. As such, there are a lot of people getting into or already established in the game. You'll need to set yourself apart in order to reach your goals. Highly focused niches are one way to do it but who's to say someone else isn't already serving that market.
I'm not saying it can't be done, I just want you to know that you're not the only one trying it and don't expect to be successful overnight.
Supply Chain Issues
You're selling someone else's products and services. You're not manufacturing them yourself. As such, you have no control over the supply chain. This can be a blessing and a curse. For one, you don't have to worry about how to get the product from the source to the destination. Unfortunately, you also have no control what so ever.
If an item is out of stock, oh well. If there's some sort of delivery issue, you're not the shipper, you can't reach out to the shipping company to fix it. It has to be done by the supplier. Issues like these can be difficult to address and you're the one that's dealing with the upset customer (after all, they're your clients), not the supplier.
Questionable Suppliers
I can't stress this enough, vet your suppliers before selling their wares. Not all dropshipping suppliers are on the up-and-up. Some may not have rights to labels and trademarks, yet they manufacture knock-offs, etc. Other's may show a high-quality product and then ship some cheap imitation. Nothing will kill your business faster than selling items aren't legit or of low-quality.
You Manage Your Customers
This is not a sell it and forget it system. You are the middle man. You handle orders, returns, complaints, etc. This is one category where I think affiliate marketing beats dropshipping hands-down. I'm not saying you shouldn't build relationships with your clients, you absolutely should. I'm saying, for the "hassle" of managing it all, I'm not sure the profit margin is worth it.
As you can see, there are disadvantages to consider before building your dropshipping business. These aren't the only ones to think of but they are the most commonly discussed. If you don't see these as being too much, go ahead and get started. If you'd rather look at other options, take a look at some of the other posts I've written on this site. There are a lot of options out there.
Does it Work?
So, the real question here is… Does dropshipping work? The short answer is yes it can. You just need to do your homework, find your target audience and reliable, quality suppliers and get started. If you start out on the right foot, you have the opportunity to build yourself a nice business. If, on the other hand, you half-ass it or get in with shotty suppliers, you're going to be in for a rough ride.
There are people making good money every day by taking advantage of dropshipping. Yes, it takes work, but so does any other enterprise worth doing.
What you should be asking yourself is "Is dropshipping right for me?". After looking at the pros and cons, if you think it's a good fit, hit the web and start researching. Find those reputable suppliers, hit some how-to websites to learn about starting your dropshipping business, build your relationships and start selling.
In the end, it's you that will make your business a success.
Conclusion
So, there you have it. I hope this post has answered the question "What is Dropshipping About?" for you and has given you a little insight into how it works and what to consider before jumping in.
Before you make your decision though, I urge you to look into Affiliate Marketing and see if it might be a better fit for your needs. You can check out a review I wrote on my number 1 recommendation by clicking on the banner below.

Sign up for the free Starter membership and check it out. I think you'll be pleased with what the platform has to offer.
Now I'd like to hear from you… What do you think of Dropshipping? Are you planning to get started? Do you already have a dropshipping business? Are there any pros or cons, not listed in this article, that you think should be included? Please let me know by commenting below.
Thank you,
Scott Hinkle
SmallOnlineBiz.com